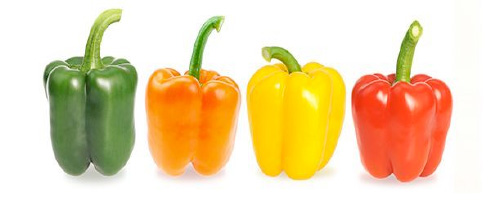 It is available in different colours: red, green, yellow and orange. It is characterised by blocky fruits, with three or four well-differentiated lobes, a smooth skin and a hollow cavity. Its taste varies depending on the colour, with green-coloured peppers being the least sweet but the crispest. Peppers are mainly composed of water and then carbohydrates. Their calorie and protein content are very low, although they're a good source of fibre. Due to their high beta carotene and vitamin content, they're an important source of antioxidants. Peppers are very versatile as they can be prepared in many ways—all of them delicious!
Sizes:
M (50-70 mm)
G (70-90 mm)
GG (90-110 mm)

A pepper similar to Italian pepper which stands out for its conical shape and its very bright skin that is not too wrinkly. Red, yellow and orange varieties are available. They stand out for their excellent flavour, colour and consistency. They have a long shelf life. They are very versatile, as they can be eaten raw, roasted, sautéed, etc. They are a great source of folic acid and vitamin C.
Sizes:
In bulk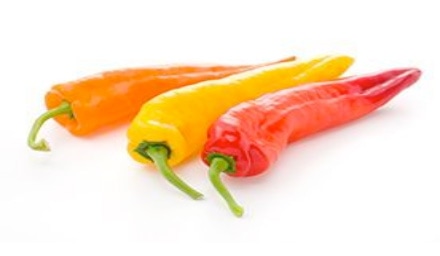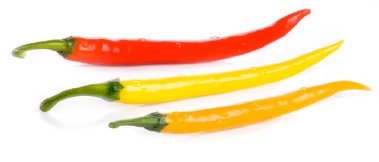 It is characterised by its extremely hot flavour, straight shape and great consistency. It contains capsaicin and a high content of vitamins A and C. The many benefits of consuming these peppers include: they are helpful for diets to lose weight, they improve circulation, they have anti-carcinogenic properties, they combat colds, and they combat depression.
Sizes:
In bulk